i'm feeling:
at


(but actually is okay on mobile!)




welcome to my website
Hi I'm Nicole and I'm a web designer, crocheter, artist and fan of K-Pop! You can find me at
nicoleoyama.com
, or
my linktree
for concise links. I was charmed by neocities and the y2k aesthetic many of these sites had. The project has been fun trying to make a site look like this on purpose.
Feel free to check out the
github repository
.
I remember when websites used to look so chaotic, no rhyme or reason to them either. I remember making some basic websites back in the day. I don't recall their exact design layout. I DO remember the usage of tables, overrunning sites with blinky gifs, linking banners to other sites!!
I figured it would be fun to relive that and design an old school site here. My goal is to create this in a day, and not prototype it out like modern day web design. I'm just tackling this as I go, as I would have back in the 2000's. I couldn't bring myself to use tables as the main layout but other things like the scrolling text box below and some blinking, marqueeing, and the like here and there.
-nicole 2023







updates
12:15pm:
Added more blinkie gifs and other things: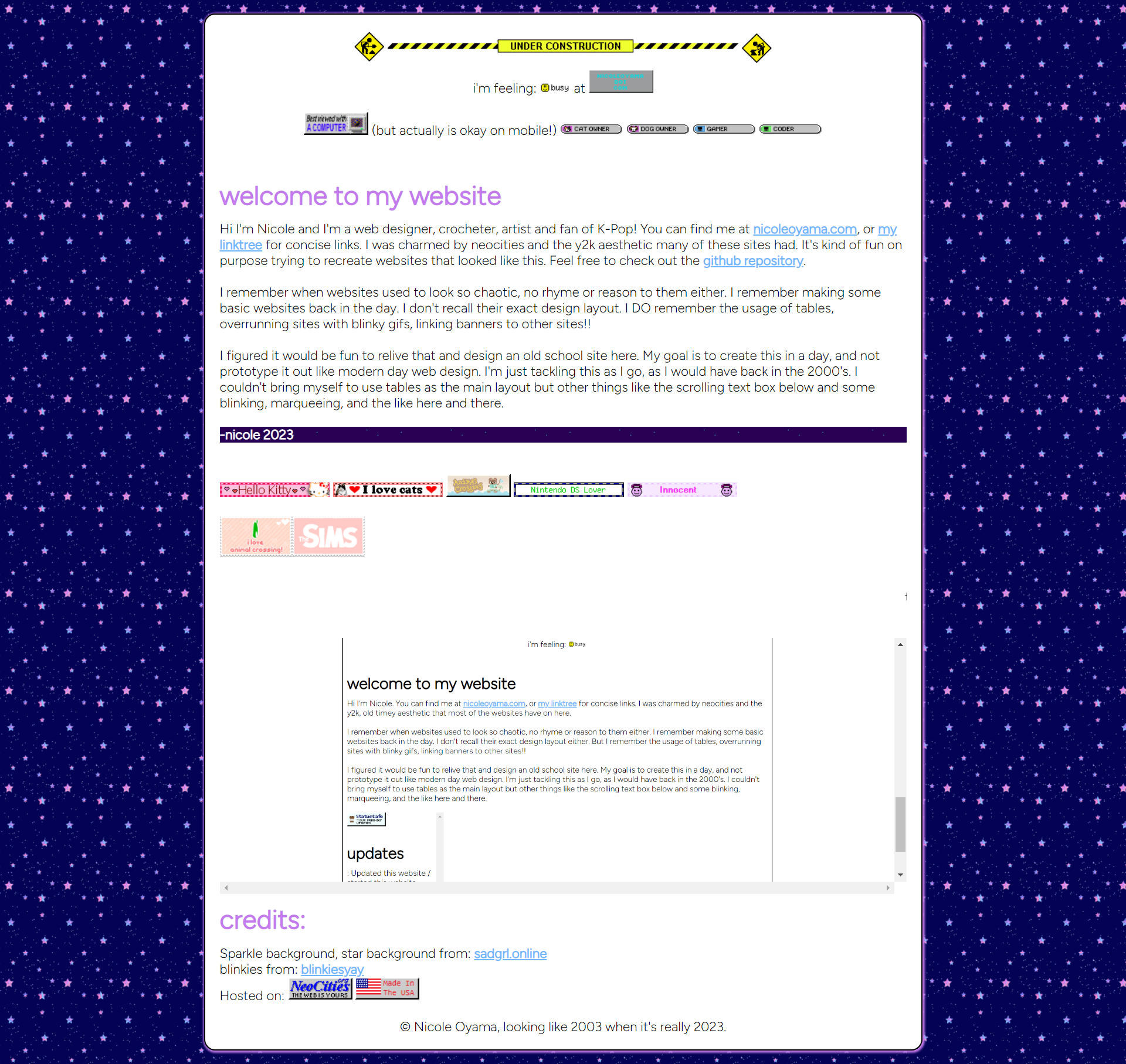 11:27am:
Added the bg, drop shadow and other 2000's elements, needs more buttons: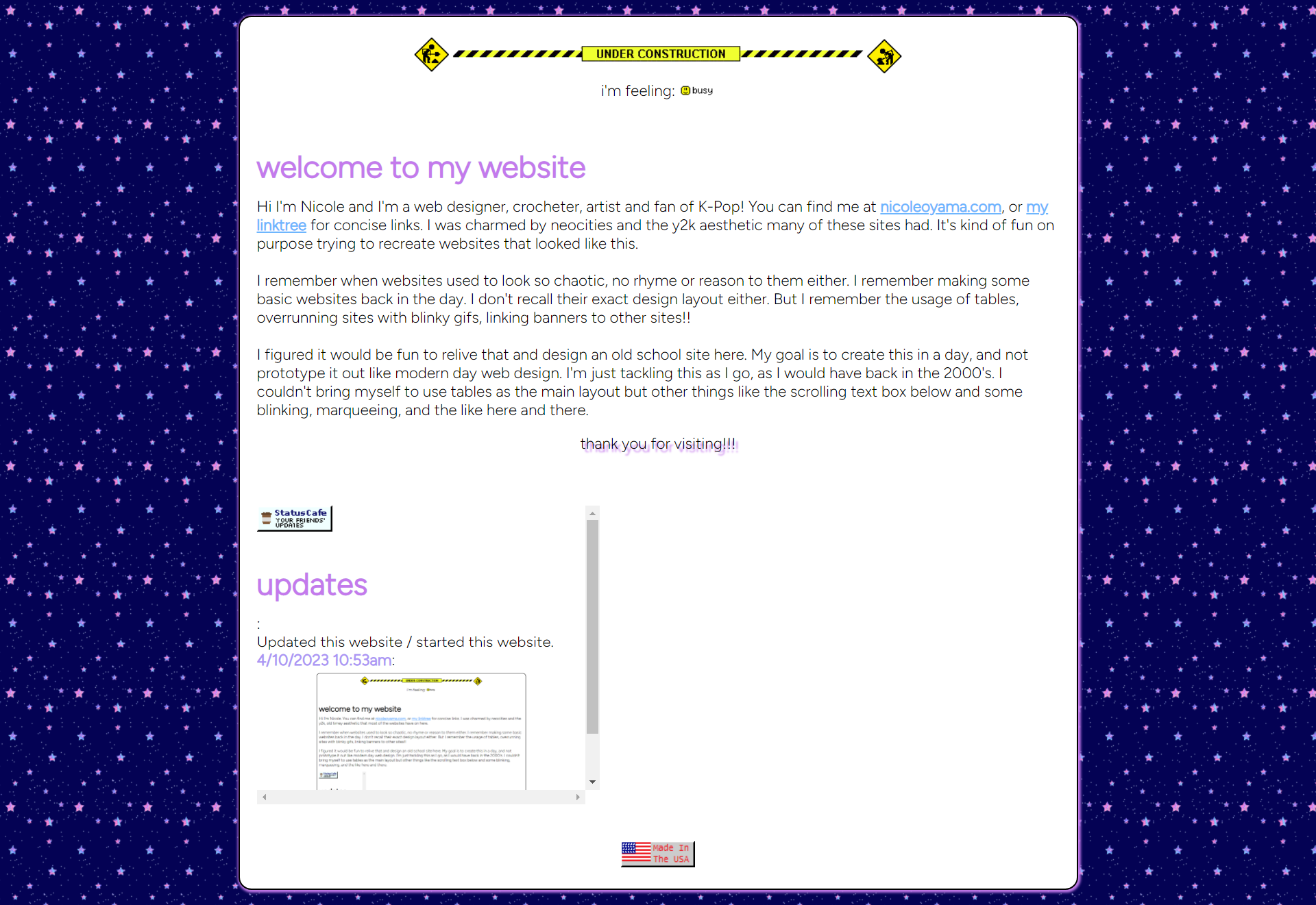 4/10/2023 10:53am
: Updated this website / started this website.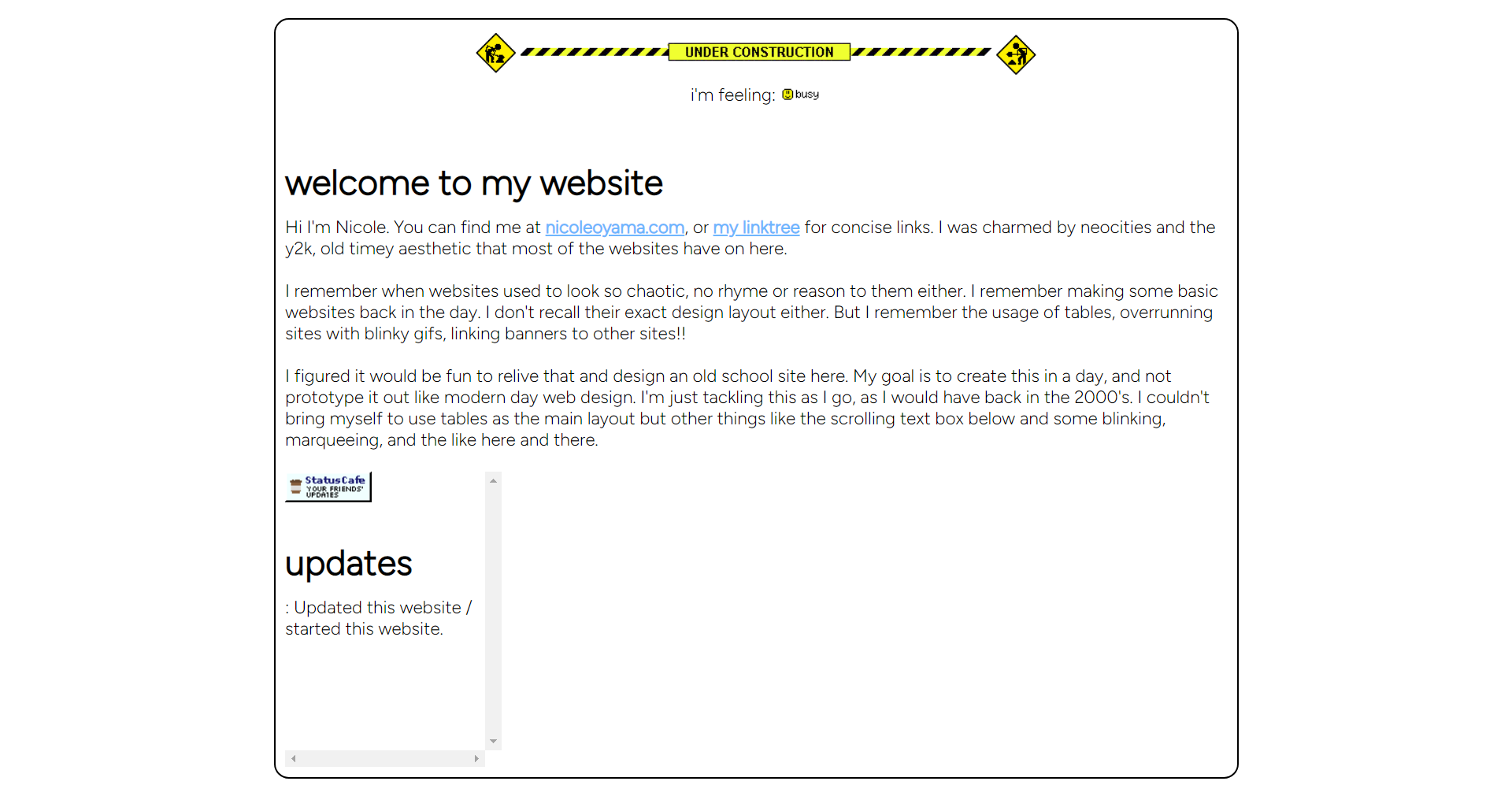 credits:
Hosted on:

© Nicole Oyama, looking like 2003 when it's really 2023.